PCE Software & Service GmbH

our partner for...
... measuring, control and regulate. Below a short overview of our services.

Implementation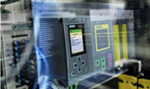 basic engineering
The foundation has to be right, because: A project is only as good as the planning on which it is based. In this planning phase, we create individual automation concepts, functional descriptions and tender documents tailored to the projects. Taking into account business aspects, the applicable legal situation as well as current standards and guidelines, we create a detailed design of the electrotechnical equipment on the basis of our in-depth specialist knowledge.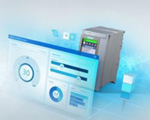 detail engineering
The detailed planning created with the most modern CAE and CAD systems is the binding specification for the later implementation of the project. It builds on the results of basic engineering and implements them in hardware and software engineering, system, assembly and control cabinet planning.
We implement the system planning on different systems, such as EPLAN.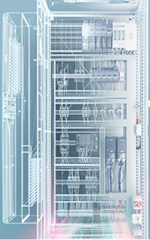 software engineering
We supply the most modern technologies, equipment, products and services - from the layout concept to commissioning and service.
In the software area, we use our many years of know-how and use various systems in order to also meet individual requirements. We use common field and system bus technology and implement links to various third-party systems. We pay special attention to a more modular structure of our developed software and, together with standardized tools, guarantee the highest quality and flexibility.
To solve automation tasks, we use systems from leading manufacturers, e.g. Siemens current versions in the TIA Portal.
In order to deliver a fully developed software solution, a test can always be carried out with the client and customer using simulation software. In this way, errors and inconsistencies can be cleared up in advance and commissioning times can be noticeably reduced. We are happy to support you with the migration of older systems such as Siemens S5, Protool, S7 and WINCC Flexible.